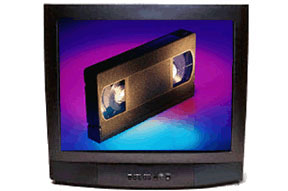 "Get Math Relief" is the subject line
of the e-mail accompanying and sponsoring
this newsletter. With Leonard Firebaugh's
Algebra I and Algebra II courses on DVD
or Videotape, you see solutions worked out
right in front of you.
_______________________________________________________________
Please Forward this newsletter to other home-school families or
Sign Up for free newsletters at http://www.teachinghome.com/SignUp.
View this newsletter online at http://www.teachinghome.com/newsletters.
_______________________________________________________________


Information, Inspiration, and Encouragement
From a Distinctively Christian Perspective of Home Education
Cindy Short and Sue Welch, Co-Editors / http://www.TeachingHome.com
_______________________________________________________________
Table of Contents
Rejuvenate Your Home School
1. Review
2. Recommit
3. Reassess
4. Reorganize
5. Rejoice
Recommended Resources
Rhea's Education Days
AVKO Multi-Sensory Approach to Language Arts
Jean Welles' Guitar Video Courses
The Teaching Home Back Issues
Sunnyside Up: Humorous Anecdote
Greetings,
Rejuvenate your home school -- give it new life and energy!
Although you can see each day as an opportunity for a
fresh start, the new year is a good time to double check your
priorities and make any necessary course corrections in order to
reach your goals.
The five steps in this issue will help you evaluate your
family's life and home school, as well as give you ideas to
rejuvenate your home school.
Just a few changes can tremendously affect your family!
As you pray for wisdom and strength to meet the challenges
and opportunities of the coming year, please remember to pray for
other Christian home-school families as well. Some are going
through trying difficulties and all are in need of God's grace
and help.
Cordially,
The Pat Welch Family, Publishers
Pat, Sue, Heather, Holly, and Brian
The Teaching Home is a home-school, family-run business
operated in our home since 1980.
_______________________________________________________
Rejuvenate Your Home School
1. Review
Take a look at the big picture.
__ Check to see if you are doing the things that are most
important to your family.
• Review (or write) your family's mission statement --
a declaration of your family's purpose in a simple
sentence or paragraph which even a child can understand.
http://www.teachinghome.com/newsletters/vol_2-no_80.cfm.
__ Ask yourself, your spouse, each person of your family, and
the Lord:
• What is working well?
• What needs to be changed or cut out?
• What needs to be added?
__ Thank the Lord for His provision, blessings, and answered
prayer.
_______________________________________________________
Help Your Children Develop Leadership Abilities
and Achieve Financial Stability to Minister to Others --
Through Entrepreneurship!
Learn how, at a new one-of-a-kind educational weekend
get-away for parents who want to include financial life
skills in their children's education.
http://www.EducationDays.com
_______________________________________________________
Rejuvenate Your Home School
2. Recommit
Make sure your first commitment is to the Lord.
__ Pray for your child's early, but clearly understood and
meaningful, salvation and commitment to the Lord.
__ Read God's Word
In just five minutes per day you can read the entire
New Testament through in a year, or read the entire Bible
in only 20 minutes per day.
We at The Teaching Home have designed a unique Bible
reading schedule with the following features:
• Start anytime.
• Read 6 days a week, 4 weeks a month (24 days a month).
This gives you catch-up days to stay on schedule.
• Readings are divided into three selections:
The Complete Bible (minus Psalms and Proverbs)
Psalms and Proverbs
The New Testament
• These selections may be combined in different ways for
family and/or private reading.
http://www.teachinghome.com/supplement/bible/index.cfm
__ Guide Spiritual Growth
Help your family grow spiritually in love and
dedication to the Lord by:
• Regular and thoughtful Bible reading, memorization, and
review.
• Loving dedication and obedience to God.
• Knowing God and speaking to Him in prayer.
• Christian fellowship.
• Ministry to others.
• Right relationships with the Lord and others.
_______________________________________________________
AVKO Educational Research Foundation
AVKO (Audio, Visual, Kinesthetic, and Oral) Offers
a Multi-Sensory Approach to Language Arts
through Phonics and Word Families.
• Individualized Keyboarding teaches reading and spelling skills
as your child masters the keyboard.
• Let's Write Right teaches reading/spelling as the alphabet is learned.
• Sequential Spelling builds self-esteem.
To try it before you buy it or for information on dyslexia visit:
http://www.spelling.org/teachinghome.htm
_______________________________________________________
Rejuvenate Your Home School
3. Reassess
Consider your academic goals and how best to meet them.
If you are on course, great! If you need help, try these ideas.
__ Build a Solid Foundation in the Basics
• Make the three basic skills of reading, writing, and math
your first priority until the end of your school year.
• Add history, science, and other subjects whenever your
basics are on schedule.
__ Arrange Your Classes for the Highest Efficiency
• Conserve time and effort by teaching several of your
children together in one class, e.g., history, science,
Bible, literature, and electives. Present the lessons
with explanations that enable all your children to
understand.
• Combine subjects and students for a unit study.
__ Alternate Subjects
Instead of teaching all of your subjects every day,
simplify your preparation and gain from your students' focus
by teaching fewer, but longer, classes each day. Examples:
• Each week teach language arts on two days and math on the
other three days.
• Each week teach language arts and science on two days and
math and history on the other three days.
• Study history two months, then science two months.
_______________________________________________________
Learning To Play the Guitar
Can Bring Lifelong
Enjoyment to Your Child
and Blessings to Others

Jean Welles' video courses: a quick and easy way to play the guitar.
• Simple step-by-step, play-as-you-watch has vivid detail.
• No musical background, experience, or training is needed.
• Buy a complete package, including guitar, and save!
Worship Guitar Class for Ages 9-Adult
http://www.worshipguitarclass.com/lessons.html
Kid's Guitar Lessons for Ages 5-9
http://kidsguitarlessons.com/home.html
_______________________________________________________
Rejuvenate Your Home School
4. Reorganize
You can organize your time, space, and housework to make
your home run smoothly with the least amount of time and effort.
__ Manage Your Time
Tools that work for you include:
• Monthly calendar for all family activities.
• Weekly calendar for plans and activities.
• Daily schedule -- where the "rubber meets the road!"
• Lesson plan and record book to record your plans and
check off what is done or to record unplanned learning.
• Running master "to-do" list from which you assign items
to your monthly, weekly, or daily lists.
• A planner that contains all of the above in one notebook.
__ Manage Your Space
The more "stuff" you eliminate, the easier it will be
to arrange your belongings in an orderly way.
• Keep boxes or large garbage bags labeled "give away,"
"sell," and "toss." Try to put some items in these
each day and dispose of them once a week.
• Put away half of your children's toys at a time and
rotate them from time to time.
__ Manage Your Household
• Update your chore chart so everyone knows what to do and
when to do it.
• Maintain daily chores of laundry, dishes, and pick up.
• Keep meals simple, healthy, and on time.
_______________________________________________________

Always-Relevant
Teaching Home Magazine
Back Issues

Many home schoolers have
found information, inspiration,
and support from the writers who have contributed to The
Teaching Home magazine over the last 23 years. Fifty-one
Back Issues are offered for sale online.
These back issue never go out of date. They are relevant
and applicable to your needs today.
http://www.goemerchant1.com/index.cgi?ST=&Merchant=theteachinghomen
In each issue an average of 58 home schoolers contribute:
• Practical how-to articles
• Encouraging letters
• Ready-to-use teaching tips.
"The Teaching Home has been a part of my
continuing education since I started home schooling,
and I have kept every issue.
"I often go back to old issues to find creative,
helpful hints or inspiration." Meredith C., Florida
_______________________________________________________
Rejuvenate Your Home School
5. Rejoice
Enjoy the Lord and your family! God's goal for us is to
have a home filled with love, joy, and peace where each member of
the family relates to others as He intends.
• Work together; chores are easier and more fun that way!
• Read aloud together.
• Set aside a "family night" each week. Play board games,
do puzzles, arts and crafts, or bake together.
• Take a walk together and talk along the way.
• Sing or play musical instruments together.
• Spend one-on-one time with each family member each day.
_______________________________________________________
Please Thank and Support
Our Sponsoring Advertisers!
These free newsletters are made possible financially by the
fine suppliers who advertise in them and in the accompanying
e-mail. Please consider those that advertised in our last issue
(below) as well as the ones in this issue.
Calendator by Frigemates
http://www.calendator.com
Audio Memory
http://www.audiomemory.com
Enlightened Democracy by Tara Ross
http://www.enlighteneddemocracy.com
_______________________________________________________
Sunnyside Up: Two-Year-Old Logic
Jacob, 2, had watched violent nausea besiege me during the
first trimester of my pregnancy. I spent weeks in bed or resting
in our recliner.
When Jacob contracted a stomach bug with severe vomiting, we
had to remind him to snuggle up on the couch and lie quietly.
"Your body needs to rest, Jacob," his daddy told him. "You
are very sick."
To which Jacob replied, "I know. I'm pregnant."
Submitted by Kelly D., Oregon
_______________________________________________________
God Loves You.
Because we have been separated from God by sin, Jesus
Christ died in our place, then rose to life again. If we trust
Him as our Savior and Lord, He will give us eternal life.
"For by grace you have been saved through faith; and that
not of yourselves, it is the gift of God; not as a result of
works, that no one should boast" (Ephesians 2:8, 9).
http://www.TeachingHome.com/about/Salvation.cfm
_______________________________________________________
To Unsubscribe. Please reply to this message and type
"Unsubscribe" in the subject line.
Change of E-Mail Address. Please send your name,
old e-mail address, and new e-mail address.
For Information on Advertising in this newsletter, see
http://www.TeachingHome.com/resources/howto.cfm.
E-Mail Newsletter Reprint Policy. This newsletter is
copyright 2005 by The Teaching Home. Permission is given to
forward or to print and distribute this e-mail in its entirety.
Individual articles from this E-Mail Newsletter may also be
reprinted unedited in their entirety. Please include "by Cindy
Short and Sue Welch" and print the following at the end of the
article(s): "Copyright 2005 by The Teaching Home,
www.TeachingHome.com. Reprinted by permission."
Please Note: We do not give permission to post articles on
a website.
Reprints from The Teaching Home Magazine. Fill out
a Request Form and note the reprint policies at
http://www.TeachingHome.com/groups/reprint_form.cfm.